Why to collaborate with InStar?
In the current competitive environment our propriety InStrip Technology gives us the upper hand in the field of oromucosal delivery.
Thanks to more than 30 years of professional experience, we at InStar Technologies have always worked towards providing comprehensive solutions tailored to the demands of our partners.
With faster feasibility study we are able to provide customer specific delivery response within few weeks.
R&D product development in areas of nutraceuticals and drugs (including peptides and proteins).
We are able to produce OTF of any batch size under GMP rules for global pharmaceutical market.
Based on our cooperation with certified workplaces for preclinical and clinical studies, we are capable of providing comprehensive service including dossier development.
InStar does not develops its own active substance and is actively involved in production on oromucosal films with active substances provided by the partners.
than 30 years of professional experience, we are committed to proved tailored solution to the need of each customers. 
in transparency, and we offer complete transparency throughout the phases of a project.
flexible and adapt to requirement of global pharmaceutical market.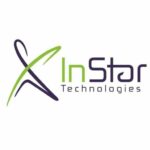 Think oromucosal delivery
Think InStar
InStar Technologies a.s.
Mrštíková 399/2a
Liberec, Czech Republic
+420 603 530 001
info@instar.tech