Think oromucosal delivery, Think InStar!
​
With countless experiments and great expertise of our researchers, we at InStar are continuously working to simplify healthcare by exploring oromucosal route of administration.
Our proprietary InStrip Technology™ gives us the upper hand towards delivery of various active substances, including small molecules, peptides, proteins and other nutraceutical, through oromucosal route.
Possible route of InStrip administration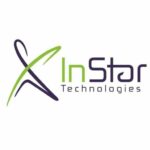 Think oromucosal delivery
Think InStar
InStar Technologies a.s.
Mrštíková 399/2a
Liberec, Czech Republic
+420 603 530 001
info@instar.tech